if you create a new module within Content, and place the exam in that module, you can then set a release condition on the Module by clicking on the Add Dates and Restrictions option. Follow these steps to release a module to only Instructors in a course.
1. Select, or create a module.

2. Then you will want to create a Release Condition by clicking the Create button

3. Next, select the condition for the release. In this case you want to select: Role in current org unit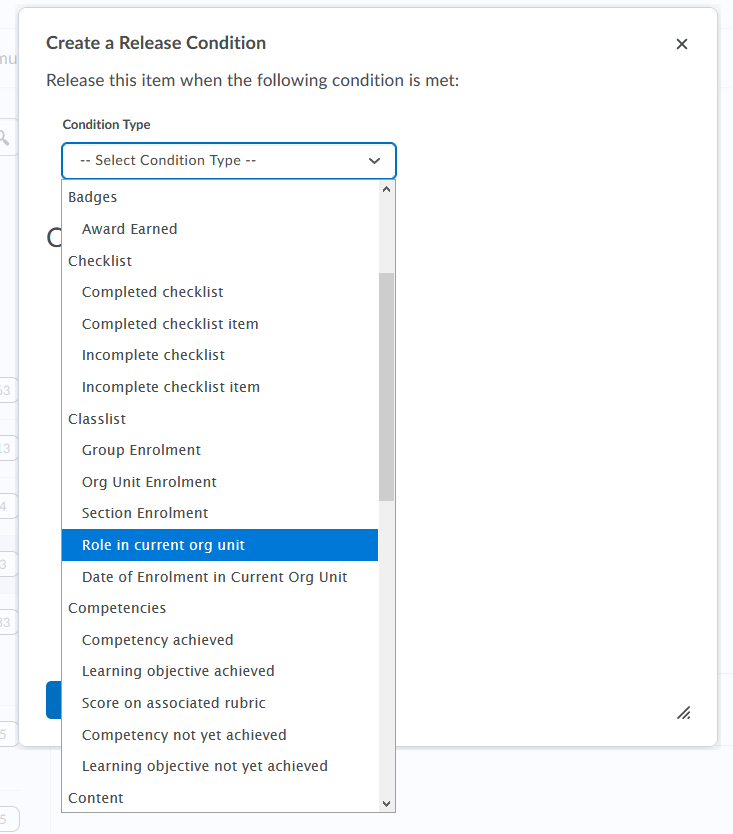 4. Then choose a release condition. In this case, select Enrolled as an Instructor. This will release this module to only a person enrolled as an Instructor in the course.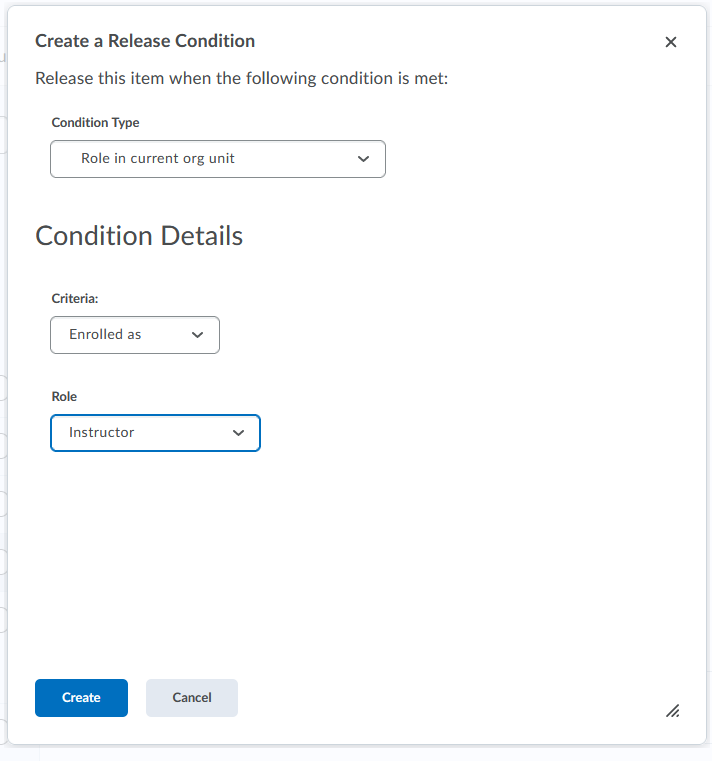 5. Finish the release condition process by clicking Create.
6. Click Update to apply the release condition to the Module.