Note: this import procedure only works for CSV files. If you have a ZIP file or an exported file from a publisher, you will have to use Import/Export/Copy Components.

To import a CSV with questions, follow these steps:
1. From within a course, select Assessments > Quizzes.

2. Click Question Library.

3. From the Question library select Import.

4. Select Upload a File. 

5. Find the file, and upload either by dragging and dropping, or through the selection editor.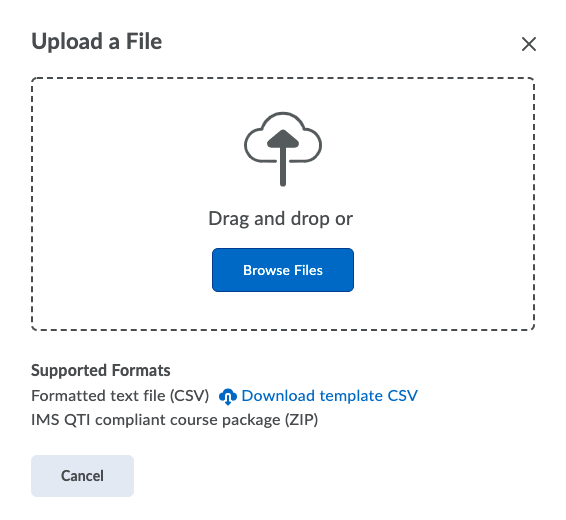 6. We strongly suggest after uploading that you Review the questions before importing.
7. Click Import All or Import Selected to begin the import.
Vendor Tutorial Video: