Changing a Role in a Course
After enrolments occur, you may need to change the enrolment for a member of the course. For instance, the requester for the course may have set a co-teacher as a Course Developer, but really the faculty member should be enrolled as an Instructor. Or it is possible that your TA's were enrolled as TA4, but need to be TA1. This document will show you how to change the role of a person who is already enrolled in a course. To change the role of a user in the course, enter the course and use the following steps: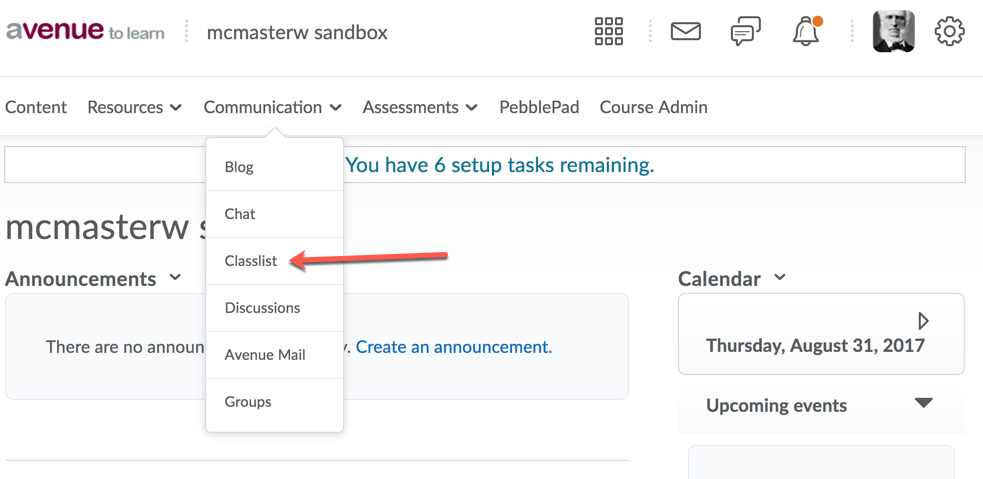 1. Click on the Communication drop down menu and go to Classlist:
2. In the Classlist, select checkbox next to the person or people you wish to change enrolment.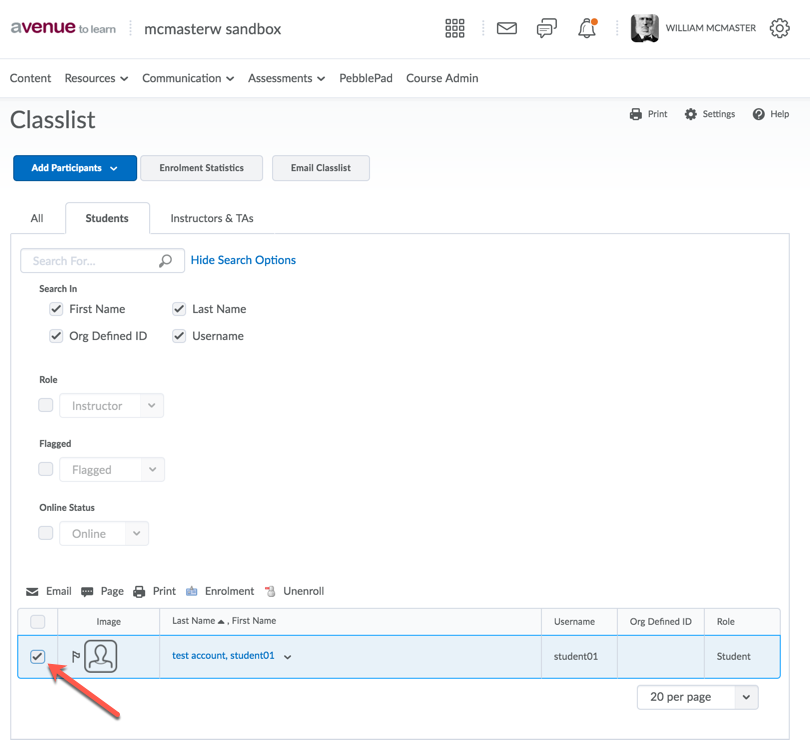 3. At the top of the Classlist are five icons. Click on Enrolment:

4. For each of the individuals selected, choose which role you wish them to be assigned: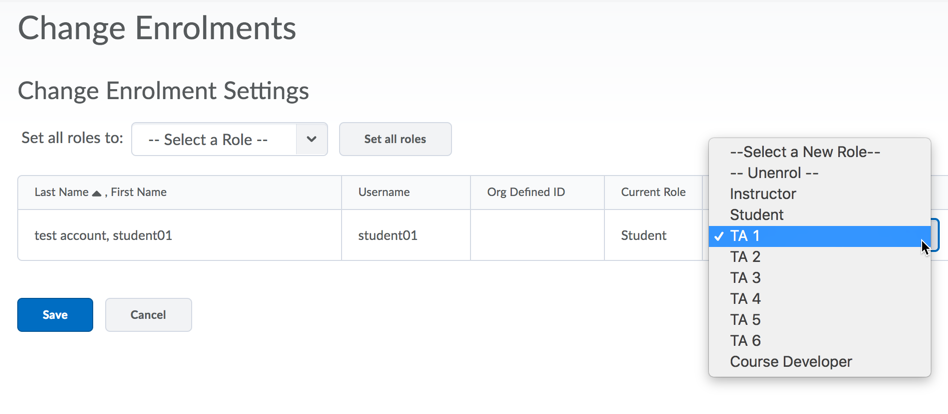 5. Click Save to make the changes and finish.