Adding a Microsoft Teams Meetings widget to your Homepage
Before you begin, you will have to check to see if you are using a shared Homepage (course default or alternative course Homepage) or a custom Homepage. Typically if you have not rearranged a widget, or added additional functionality to your Homepage, you are likely to have not created a custom Homepage.
Please continue to follow these instructions. If you have created a custom Homepage, feel free to skip to the Adding Widgets section below. If you have not created a custom Homepage please visit How do I customize my course homepage?  for further instructions on creating a custom Homepage.
NOTE: This functionality is only available to people enrolled in a course with the following roles: Instructor, TA 1, Course Developer.
Adding Widgets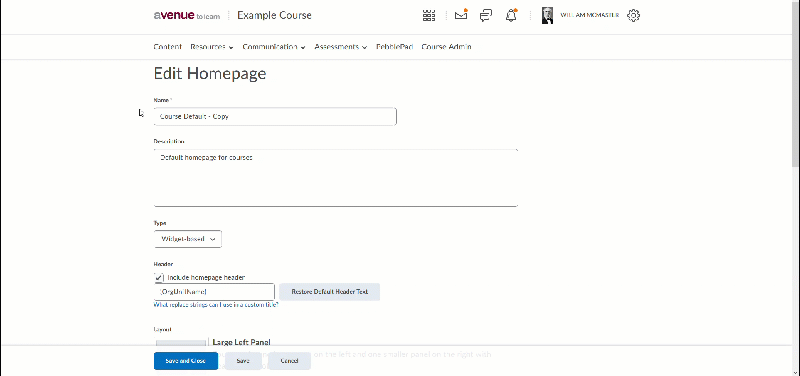 1. From the list of homepages click your custom Homepage.
2. In the Widgets section, click Add Widgets.
3. On the Custom Widget tab, select the Microsoft Teams Meetings widget.
4. Click Add.
5. Drag and drop the widget where you want to organize the homepage.
6. Click Save and Close.
Here is a video that demonstrates those steps:
Now your widget is ready for use. Let's walk through the process of creating and sharing a Teams meeting.
Create Teams Meeting
Follow these steps to Create a Teams Meeting in your Teams widget.
1. If this is the first time you use the Teams widget, you will be asked to authenticate to Microsoft Teams. Please sign in to Teams.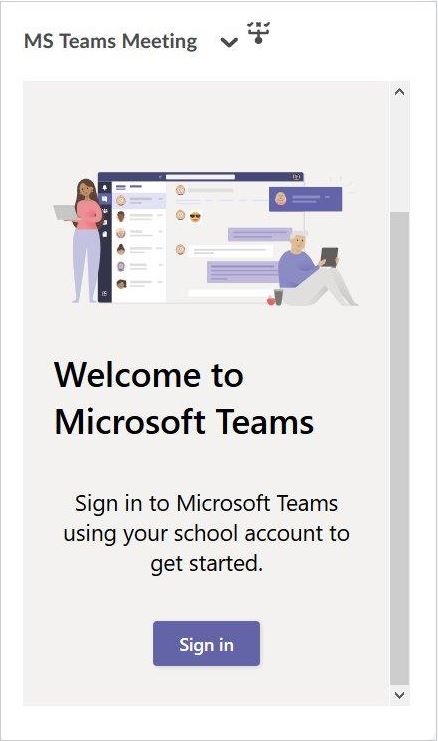 2. After signing in, on your homepage, in the MS Teams Meeting custom widget click Create meeting link.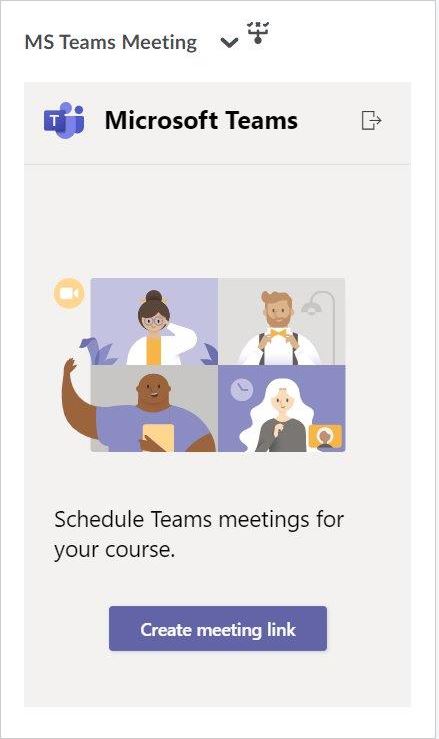 3. Add a meeting title and select a date and time. Click Create when finished. As students do not have access to this widget, click Copy to copy the dynamically generated meeting link.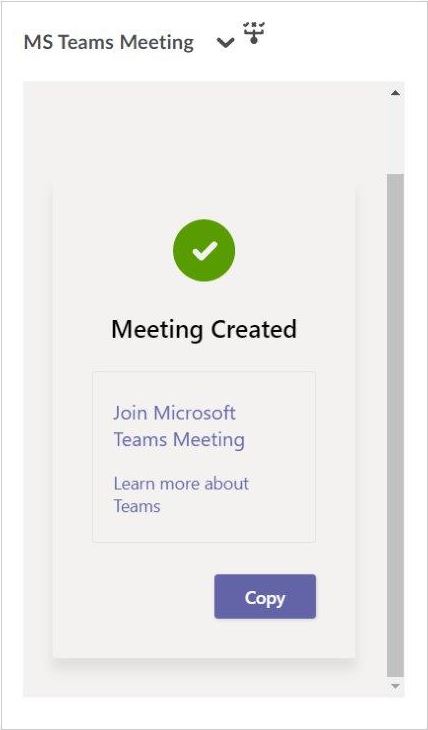 4. Paste the meeting link into your course announcement, activity feed, discussion, calendar event, or email.