Brightspace allows you to annotate document submissions inside of your course without having to download anything. Below is an overview of the Annotation tool and its features.
Turning On the Annotations Tool
When creating a new assignment, under the Properties tab, scroll to the bottom. Here you will see the Annotations Tool. Check off the box here to allow for annotations to be enabled.

Using the Annotation Tool
To begin, go to Assessments and click on Assignments. New go to the assignment you will to view submissions of and click the drop down menu and select View Submissions.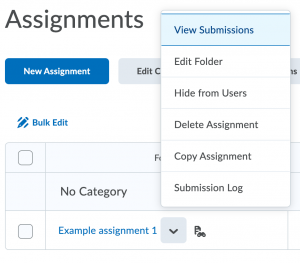 Next, select the submission you with to provide feedback on using the Annotation Tool.

You can now use the Annotation Tool to annotate feedback on the submitted assignment. Use the toolbar to select different annotative markings.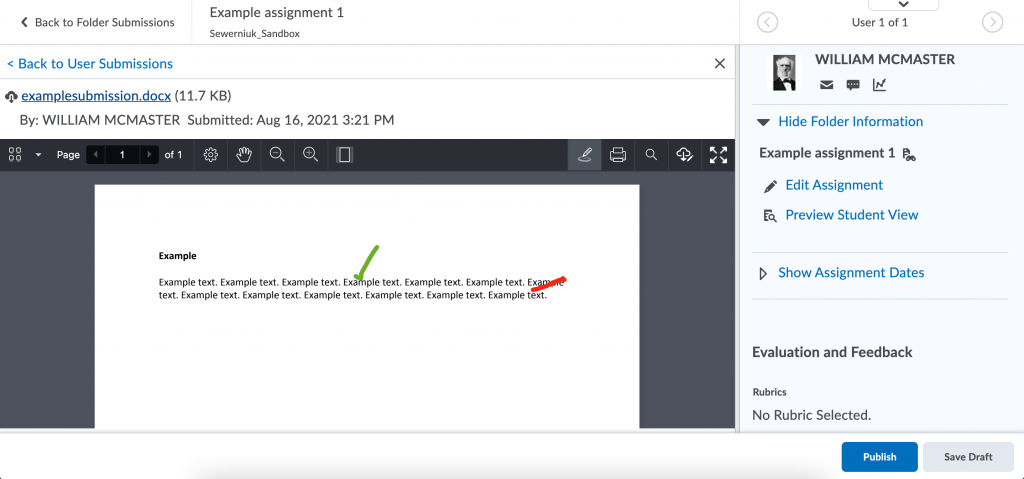 Remember to click Publish when complete to save the annotated feedback and make it available to the student. You can also click Save Draft to save the annotation but not make it available to the student.