Welcome Tab Content
If you are reading this page than you likely created the Welcome Tab Content file. Congrats! You can use this for anything you like. When starting a course we recommend using this space to introduce yourself, include contact information and provide an introduction to the course by including key information like the location of the syllabus, required technologies, key deadlines, etc.
Once you have create the Welcome Content file you can enter text, graphics, photos, links or other elements using the "Insert Stuff" tab in the page editor. This works very much like Microsoft Word. If you wish, you can also use a template which are pages that are all ready to use and follow best practices for design and usability.
How to activate a template in your Welcome Tab Content
When you first create the Welcome Tab Content it will be blank and look similar to this: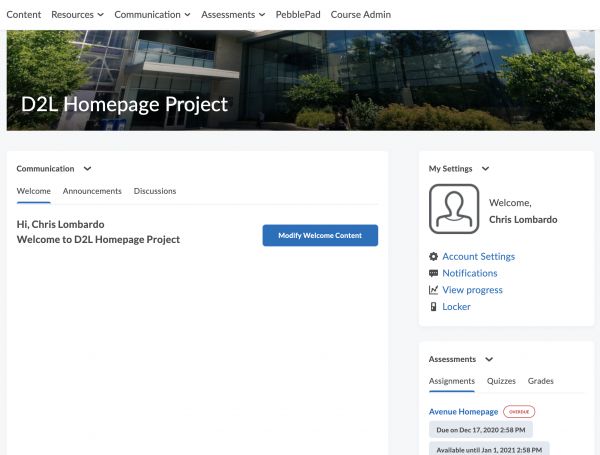 Click the button titled "Modify Welcome Content". This will take you to the page that will hold the content where you can begin editing. If you would like to use a template you can activate one of ten choices by following these steps: Click the button that reads "Browse for a Template".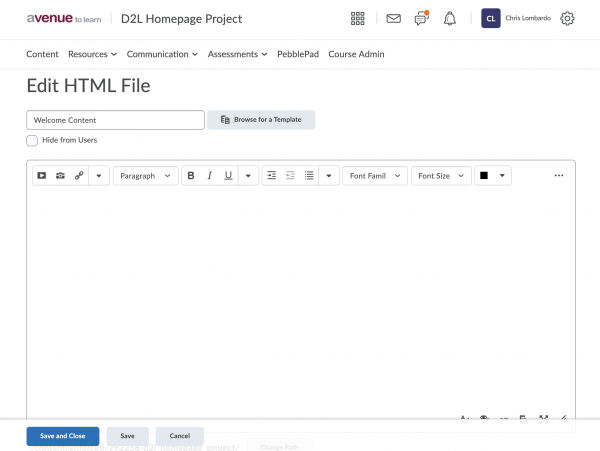 Navigate to the templates by following this path: Shared Files – Daylight Template – Daylight HTML Template – Module_Templates – Choose a template.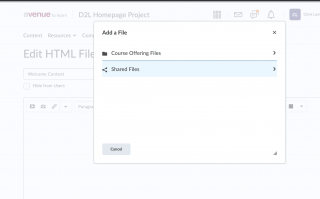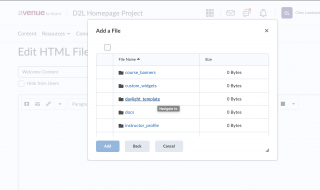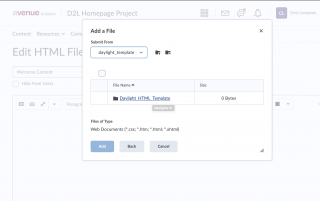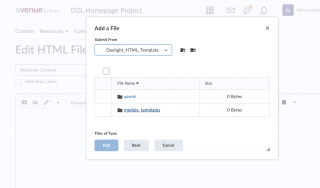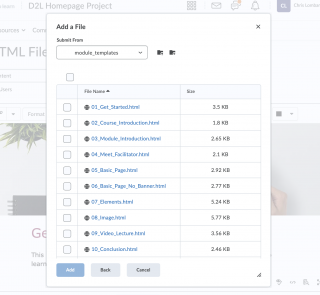 Click the box beside the choice you would like to import. Once selected, click "Add".
The template will now be imported into your Welcome Content file. Save your page and the changes will show up in the Welcome Tab. You can modify the template content using the built-in editor.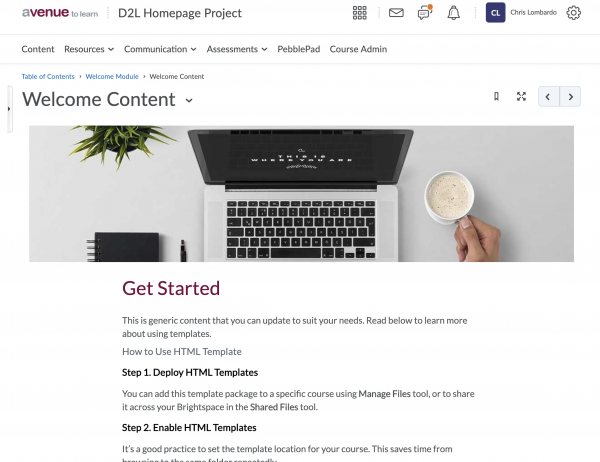 Here is a gallery to see what the templates look like to determine which will be the most impactful.