MacVideo is now integrated directly within Avenue to Learn.
This integration allows you to:
Easily insert videos directly from Avenue to Learn
Upload Videos directly from Avenue to Learn
Whether you're an instructor looking to embed your video or a student looking to submit an assignment that's a video, you can now easily do this all within Avenue to Learn. When logged into Avenue to Learn anytime you use this integration it's automatically tied to your MacVideo account as well. If you've never used MacVideo before, using this integration will automatically create an account for you. You can then head over to www.macvideo.ca and log in with your Mac ID and administer and edit your media.
You can find the MacVideo integration from the Insert Stuff icon that's located in the top left hand corner of the editor anytime you create new content. You can use this anytime you encounter the Avenue to Learn editor.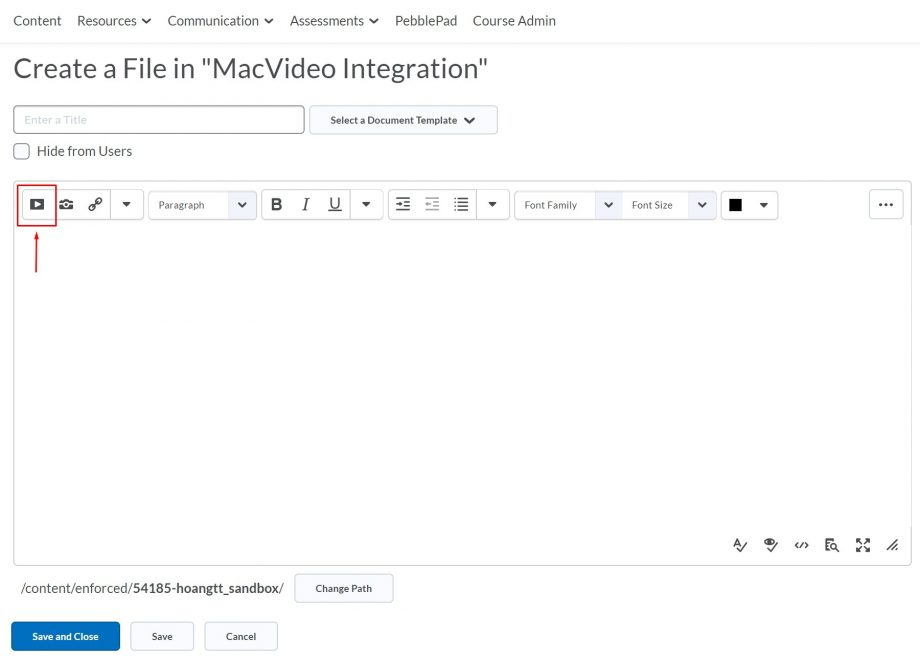 Once you've clicked on the Insert Stuff Icon, you will be able to see the "Add MacVideo Media" option appear. You may have to scroll to find it in the list of items.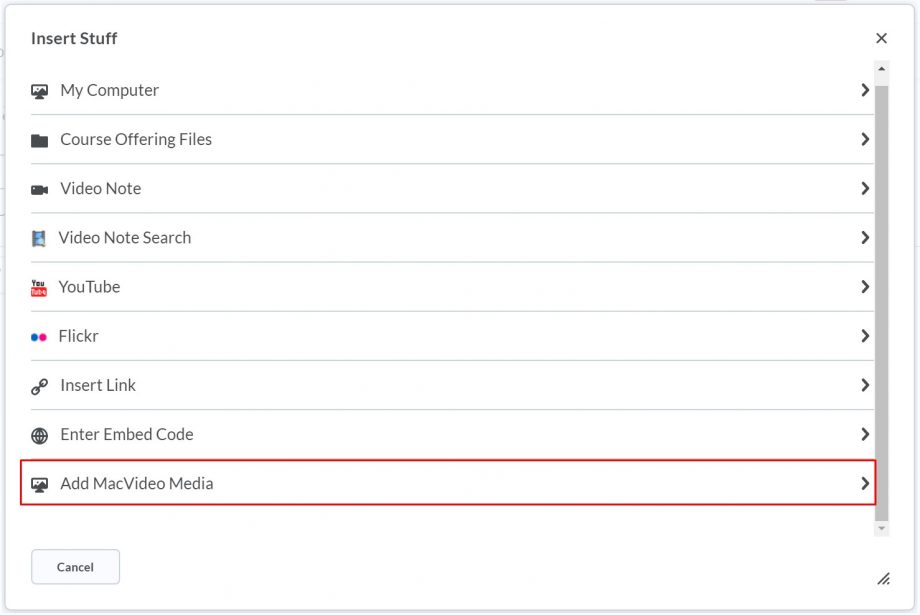 Once you've clicked Add MacVideo Media, your media that is attached to your MacVideo account will appear. From here you have the option to upload new media by clicking the "+Add New" button or select current existing media that you have.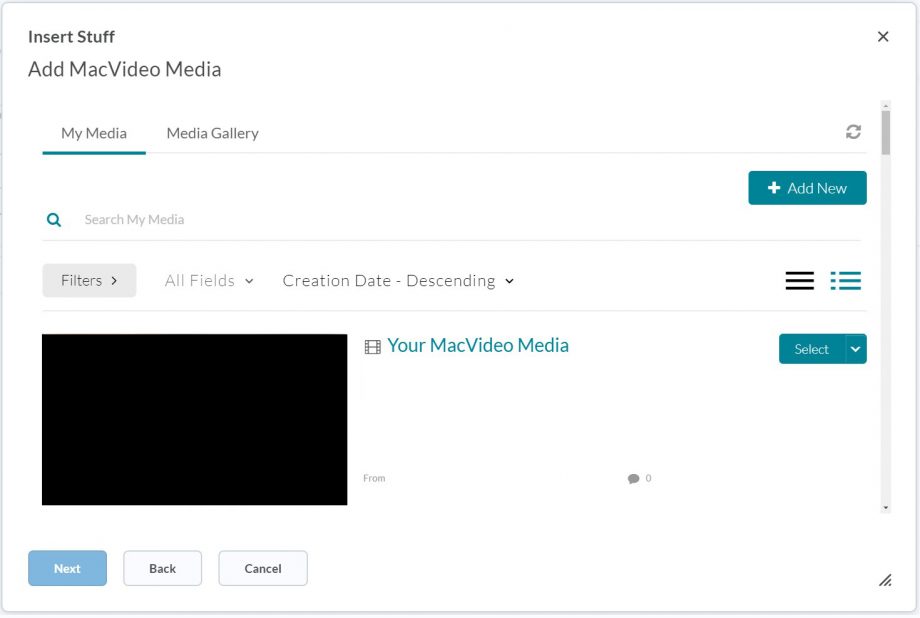 After selecting the media you'd like to insert, you'll see a preview of it. Once you're ready click "Next".
Your MacVideo media will now be inserted.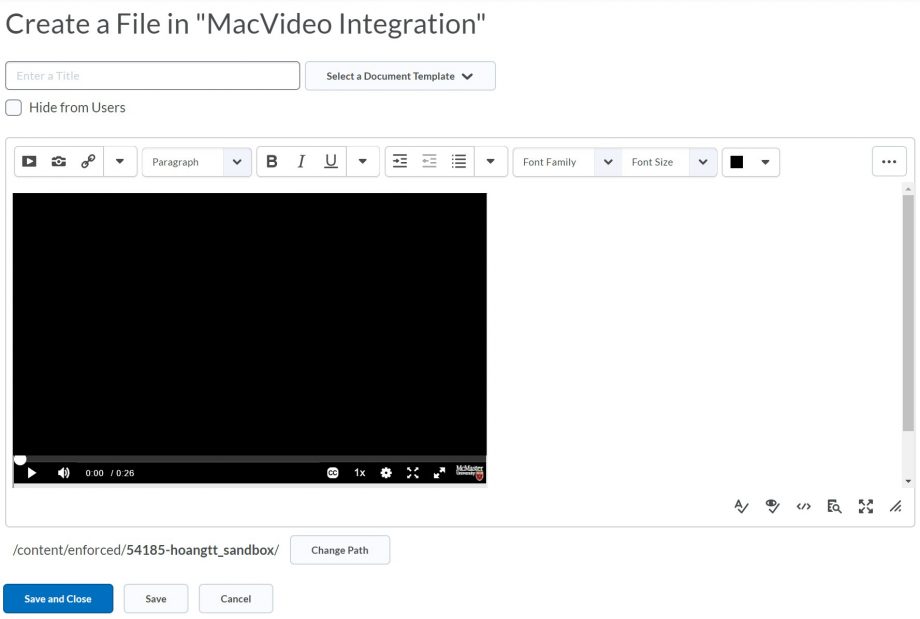 When you're finished hit "Save and Close".
You may notice that there is a small border around your video. Click here to see a work around on how to remove it.